E-procurement has become one of the popular systems for a company, especially in this digital era. All of the purchase processes grow rapidly and more efficiently using an electronic system that integrates any department. That kind of purchase reforms the conventional system in buying goods or services.  
An electronic purchase refers to the use of the internet-based and organizational system which automates and integrates any department to improve the efficiency and quality process. The document processing moves rapidly such as purchase requisitions or purchase orders. Communication across divisions can be done without meeting directly.
As we know that every buying process has its factor to make it successful and get more benefits for a company. All that factors must be understood by all of the members, not only the top management or stakeholder but also all related departments in buying goods or services. 
A purchase system has a challenging factor that must be overcome to create a successful purchase. All related departments and management must work together to reach it. A big supplier such as a B2B company also has an important role to support a successful buying.  Here are the success and challenge factors to do a better purchase to get more benefits.
Success Factor for Electronic Purchase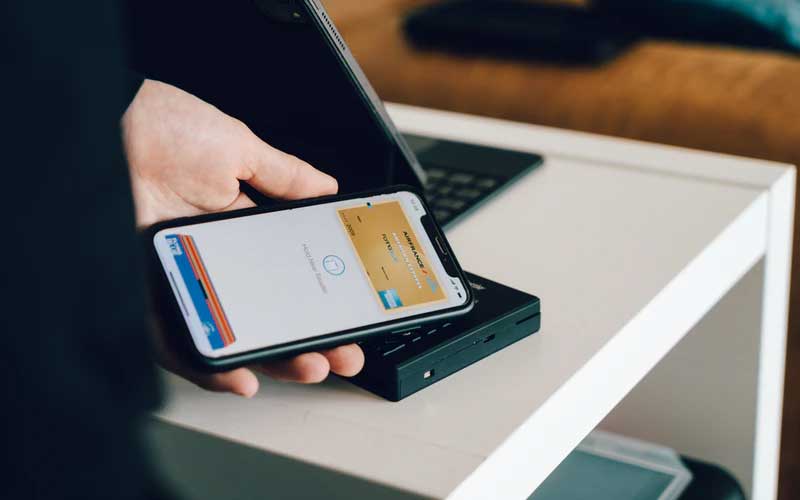 Electronic purchases aim to create a purchase schema more beneficial, effective, efficient, and increasing transparency to reduce corruption habits. For reaching those goals, it is really important to understand the success factor.
There are some factors to achieve successful buying that needs to be understood by all company members. Information technology, organization, and management system, and the most important thing is electronic buying.
Talking about electronic buying, it can't be separated from information technology and internet-based which supports it. A company needs to buy an integrated system to create an electronic buying. A professional purchaser and all related departments can do communicate with each other using an internet-based inter-organizational information system.
This information technology contains many such as security systems and hardware. The security system has an important role to protect all data and information about procurement such as purchase goals, the status of the order, the performance of the supplier, and all data related to the financial buying budget.
The security system can provide whose person that able to access the application. Each department such as the purchasing department, all related departments, and also stakeholder has their username or personal identity and password to access the application. Sometimes a developer has a service to create an account and set the password to access the application.
Someone who doesn't have an authorized, they can't access the application. It is important to keep all the data and information security. A good application has the advantage to reduce the potential corruption practice and minimize the transaction cost in buying goods or services.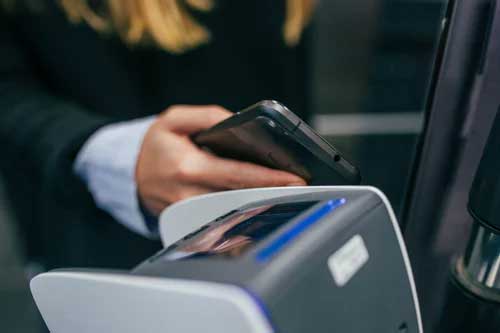 Hardware is also an important thing to support electronic buying, it means a device or tool for running an electronic application. It needs the specification or criteria of our personal computer or laptop for installing the application and to be synchronized with organizational data. 
A software or integrated system is the main core to buy goods and services online. All data and information related to buying goods and services in the integrated system need to be considered before making a decision.
Organization and Management System
When a professional purchaser buys goods or services in a big company such as a B2B company, they need to think about the organization and management system. Those are an important factor which makes the process get successful. An organization and management have to support electronic buying by allocating adequate resources.
When a professional purchaser has decided on the objective of the company, a manager gives full support by giving enough budget. A conducive environment, the best culture, teamwork, and collaboration across departments needs to develop to get the best result of buying goods and services through the system.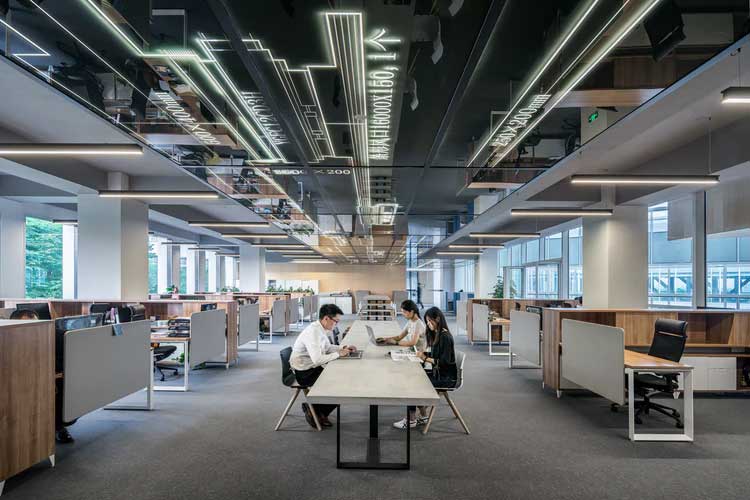 An organization encourages all departments to work in a team and collaborate. For example, an operational department gives input to the purchasing department about the needs in their department. Then this information becomes an input before making a decision.
Every purchase project needs resources and it's an important thing for a company to allocate for every e-procurement project. Good management supports by giving adequate resources not only in financial but also in culture and a good environment.
The company has to recognize the main factor which has an influential impact on to buying process and try to empower all of the potential resources to achieve success. This knowledge is really important to prevent a wrong policy.
The Electronic Purchase Processes
The success factor in electronic buying is the process itself. All process starts from determining a good objective of your company, selecting the B2B company, and monitoring the supplier performance. For doing those things, the main important factor is active communication and monitor throughout the process. You need to communicate with an internal or external organization. 
A professional purchaser needs to think about a good objective related to purchasing goods or services. You need to monitor all the orders over time. For example, you want to reduce the quantity of the product and or even delivery time. You need to follow-up with your suppliers to get an update.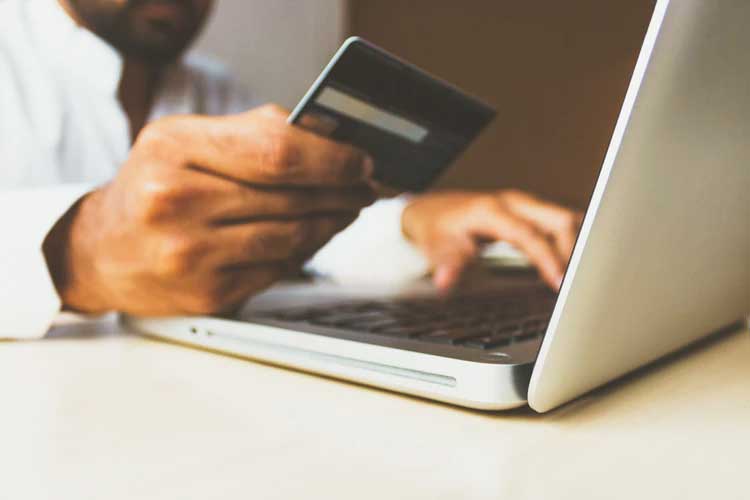 You need to share fixed purchase decisions with all related departments and external organizations. This step has an important thing to create equate vision and target to be successful. 
You can create active communication with the supplier or B2B company throughout the process. It needs to give you an update about the delivery time or even the payment method. Then set in your mind that all purchase team and all related department has to work together to be successful.
Challenge for an Electronic Purchase
Every company has a challenge in the way of achieving success. If they can through the obstacle and challenge ahead so success is absolutely in the hand. Including electronic buying for satisfying a company's needs. Some challenges need to overcome to create a successful purchase.
Cost for Buying an Electronic Application
A company needs to hire a developer to make an electronic application or software. A developer will create a database, integrated system across departments. If we ask the developer to create a complex application, it will need a lot of costs and time to finished it.
As we know that e-procurement can be operated for years so it will be very beneficial for a company and ease the purchase process. Every purchase work becomes easier and much faster.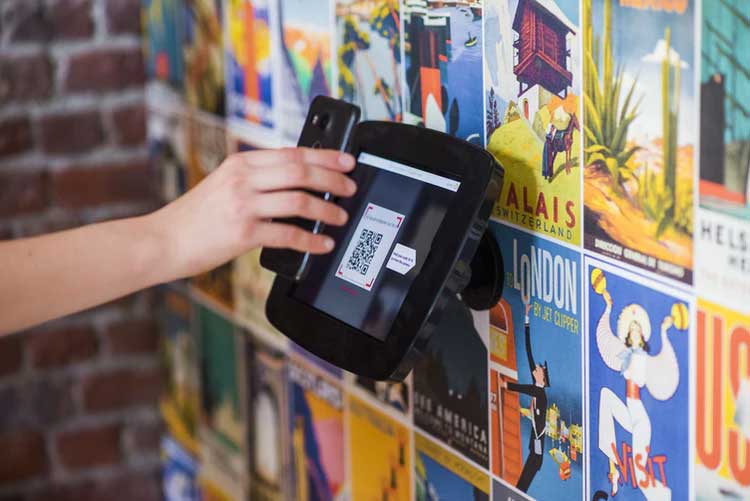 Hacker Attacks Electronic System
In this digital era, everything can be done to access the system even there is no authorization. A hacker can break these and it's categorized as a dangerous phenomenon. You may get a risk such as losing any important data in your digital application. Your important data might be stolen and used for a bad interest.
Electronic System Might Hard to Understand
Not all of the function in purchase system is easy to understand and operate. This is the reason why the developer must separate its function into a different menu. It can be complicated if we don't train our purchaser properly to understand the system. For training a purchaser, you need to prepare additional cost and a trainer.
There are so many success factors and challenges to create successfully an electronic purchase. All of the success factors must be understood to encourage all company's resources to achieve successful purchases. Meanwhile, a challenging factor needs to be understood to overcome and create the best electronic procurement.